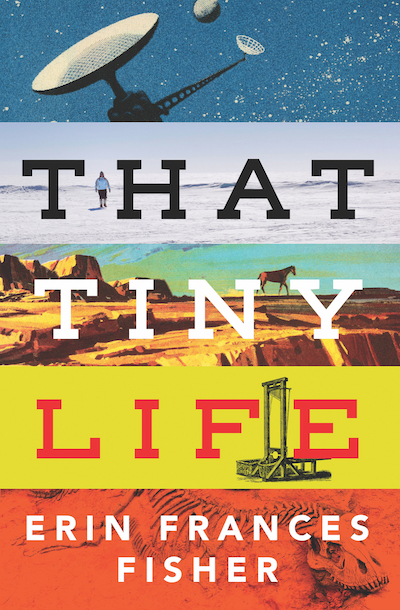 That Tiny Life by Erin Frances Fisher
House of Anansi Press | Amazon | Munro's
In settings that range from the old American West to pre-revolutionary France, from a present-day dig site in the high tablelands of South America to deep space, That Tiny Life is a wide-ranging and utterly original collection of short fiction and a novella that examines the idea of progress — humanity's never-ending cycle of creation and destruction.
"Moving with ease from seventeenth century France to the American wild west to the outer edges of space, these stories are limitless and filled with a complicated wonder. That Tiny Life is a book of startling reach and ambition. An extraordinary debut." – Steven Price, author of By Gaslight
THAT TINY LIFE was a finalist for the 2019 Ethel Wilson Fiction Prize and runner-up for the 2018 Danuta Gleed Literary Award.